I am a driven and passionate change-maker in the festival, events and music industry, with twenty years experience at the vanguard of environmental sustainability. As co-founder, Operations Director and Sustainability Lead for award-winning festival Shambala, I have developed pioneering practices and an in-depth practical knowledge of how to implement sustainability successfully, combining effective communications, clear operational delivery and financial considerations.
I am a regular speaker, lecturer, writer, industry columnist, conference programmer, and an advisor and participant in industry-wide projects in the UK and Europe. I am also a successful entrepreneur/start up advisor with solid experience in brand development, communications and campaign design. As a consultant, I advise a wide range of organisations on all aspects of environmental sustainability.
I believe we must 'act now' to avoid the worst impacts of the climate emergency, and I have devoted my life and career to finding ways to inspire better environmental practices. In 2018 I was awarded the national P.E.A [People, Environment, Achievement] Green Pioneer Award. I was also awarded the Outstanding Contribution Award by the Association Festival Organisers (AFO) for campaigning work in the industry.
I want to work with you to put environmental sustainability at the heart of your business, in a way that works for your specific business and supports reputation, growth and long term financial health.
Header Image Credit: Louise Roberts, Shambala Festival 2019
Projects / Examples of Work
---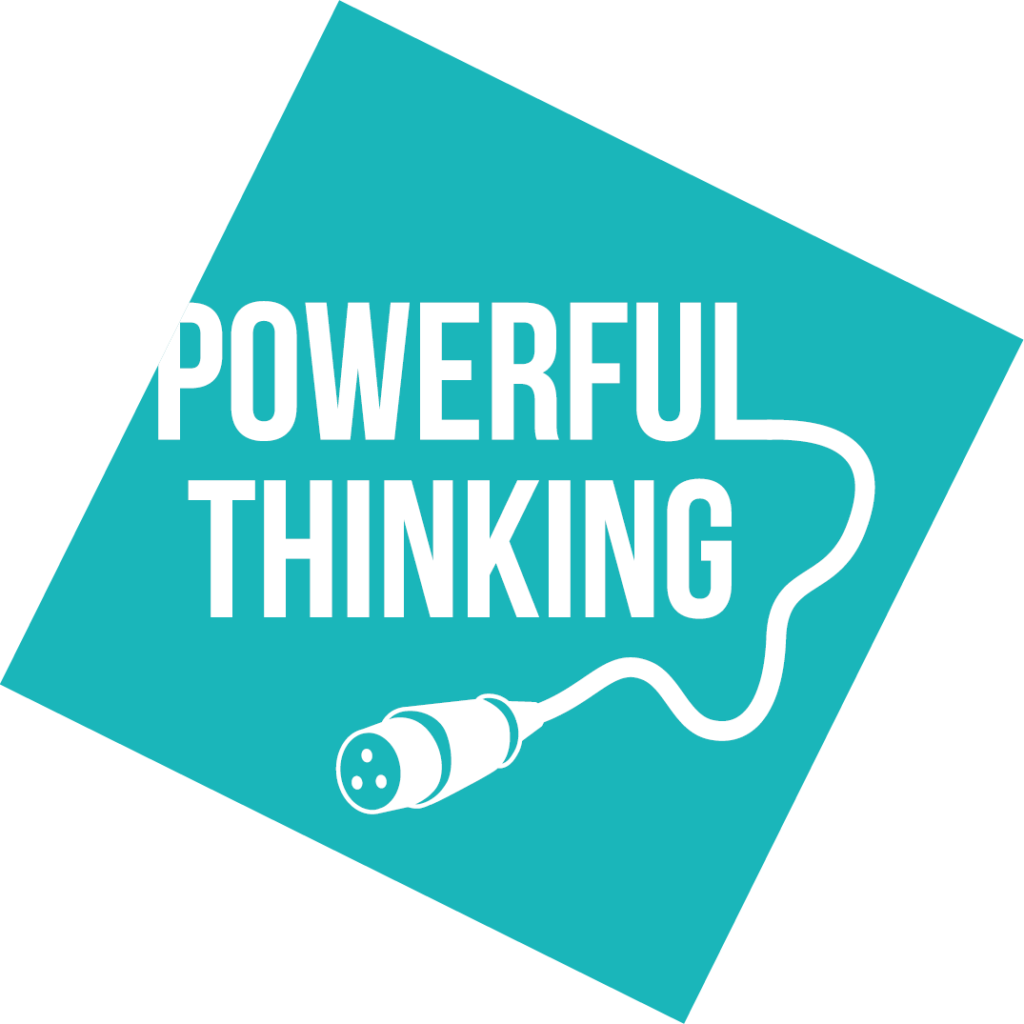 In 2010 I co-founded Powerful Thinking, the UK's event industry Think-Do Tank on Sustainable Energy. The project has created the leading global knowledge base for sustainable energy at outdoor event, with guides translated into multiple languages.
Visit the website here
---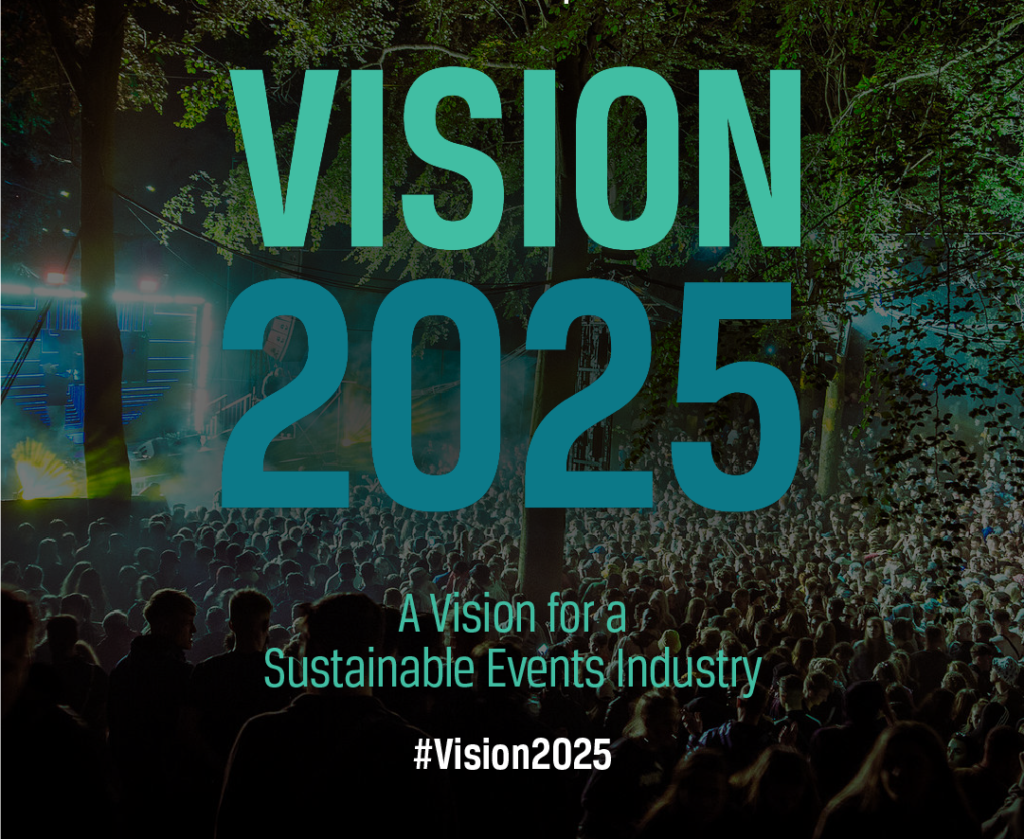 I Chair Vision:2025 – the UK Outdoor Event Industry Environmental Steering Group, a body with representation from membership bodies across the sector. Vision:2025 is the outdoor event industry response to climate crisis, providing a framework for action and a knowledge base to support the sector to achieve 50% reductions in GHG's by 2025.
Visit the website here
---
I Co-founded (and hold the role of CEO) UK charity ecolibrium in 2015 as an events industry response to the climate crisis, and a recognition of the significance of music industry travel emissions. It is a community of over 100 events, artists, industry events, music companies, ticket agencies and supply chain organisations and has balanced over 13 million miles of travel emissions and planted over 20,000 trees to date.
Visit the website here
---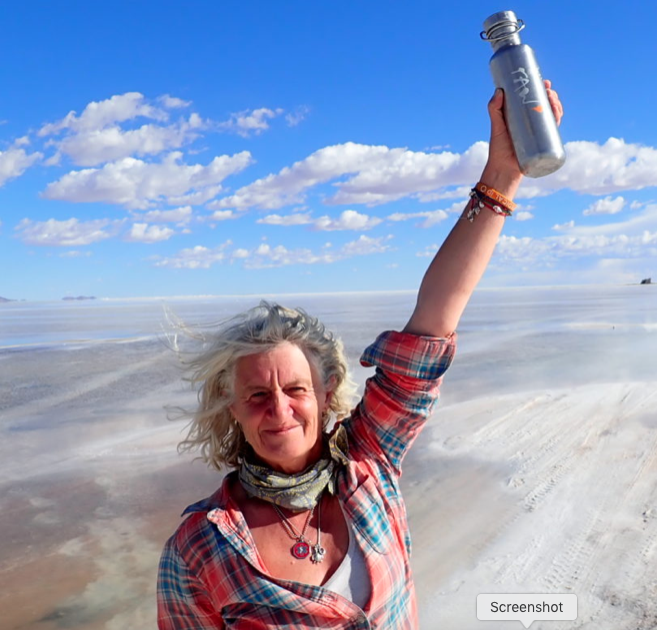 START-UP SUPPORT

I led brand development and marketing strategy for Realising Another World Foundation's trading arm – RAW Bottles. RAW raises awareness and takes action on plastic pollution globally. I worked closely with inspirational founder Melinda Watson for the start-up phase of the company occupying the role of Marketing Director for the start-up phase (6 months).
Visit the website here
---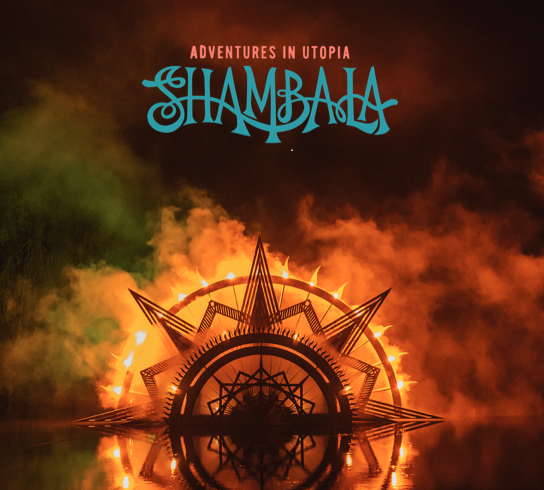 I am proud to be one of a team of five who co-founded Shambala festival 20 years ago, and I remain involved as Operations Director. Shambala is 'Pioneering, intimate and truly innovative…has perfectly blended creativity and participation for well over a decade. Shambala is a special place where you play, revitalise, make lots of new friends and return to the world fuelled-up on the beauty of being alive.'
Visit the website here
---
Current Positions and Affiliations
Media
ADE Green 2019 highlights
---
Vision:2025 Launch video at UK Festival Awards 2019